Does you school want you to pay with a Purchase Order (PO)? Perfect! When we get an official school PO, we are usually able to ship your order the same day it is placed, without having to wait for payment from the school (or in the case of custom orders, this will get you into the order production queue). Here's the best way to make that happen -
You can also use these instructions to generate a quote request to submit to purchasing if your organization requires an official quote.
Step 1 - Find the products that you need and add them to your shopping cart.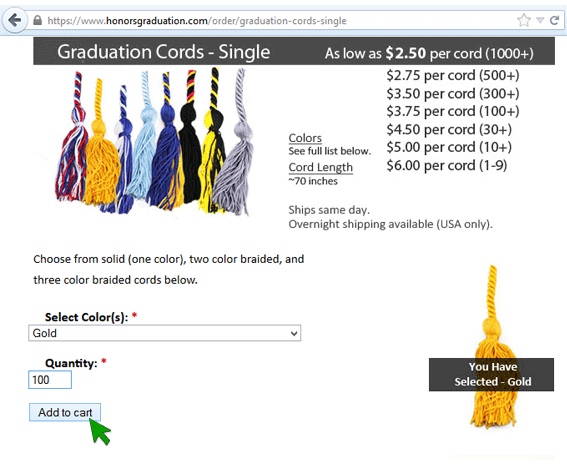 Step 2 - Make sure you have added all products that you need, then click the 'Checkout' button in the bottom right corner. The subtotal on this page does not include shipping (shown on the next page).

Step 3 - After the shipping and billing panes, you will see a form to enter your payment details. Toggle the button from 'Credit card' to 'Purchase Order', then type in the PO number you got from your school's purchasing department.
If you do not have a PO number or an official PO but don't want to pay with credit card, enter 'Sending Check' and our staff will hold your order until the check is received. If you are generating a quote, enter "Quote Request".

You will receive an email with a copy of your invoice, which you will need to forward to your purchasing or billing contact.
If you need a copy of our W9 form, you can get it here.
We'll take it from there! Orders placed with official school PO's will usually be processed and shipped out that same business day (for orders received before 3:00pm MST).